January - December 2018
2018 begins with efforts to remove the rear bumper and sidelights so that rubbing down and painting can begin. I have included the sidelight photos for reference during reassembly later on.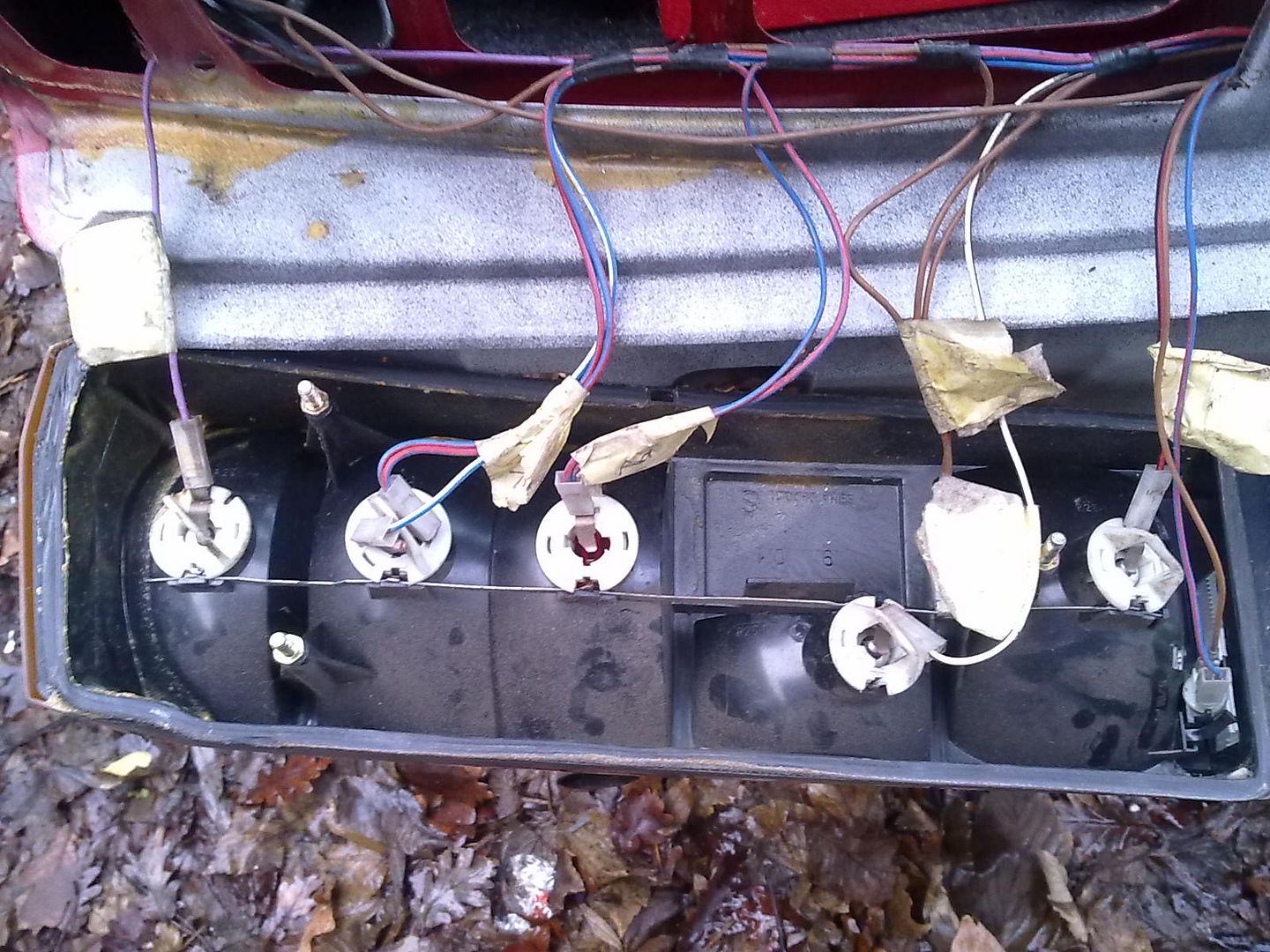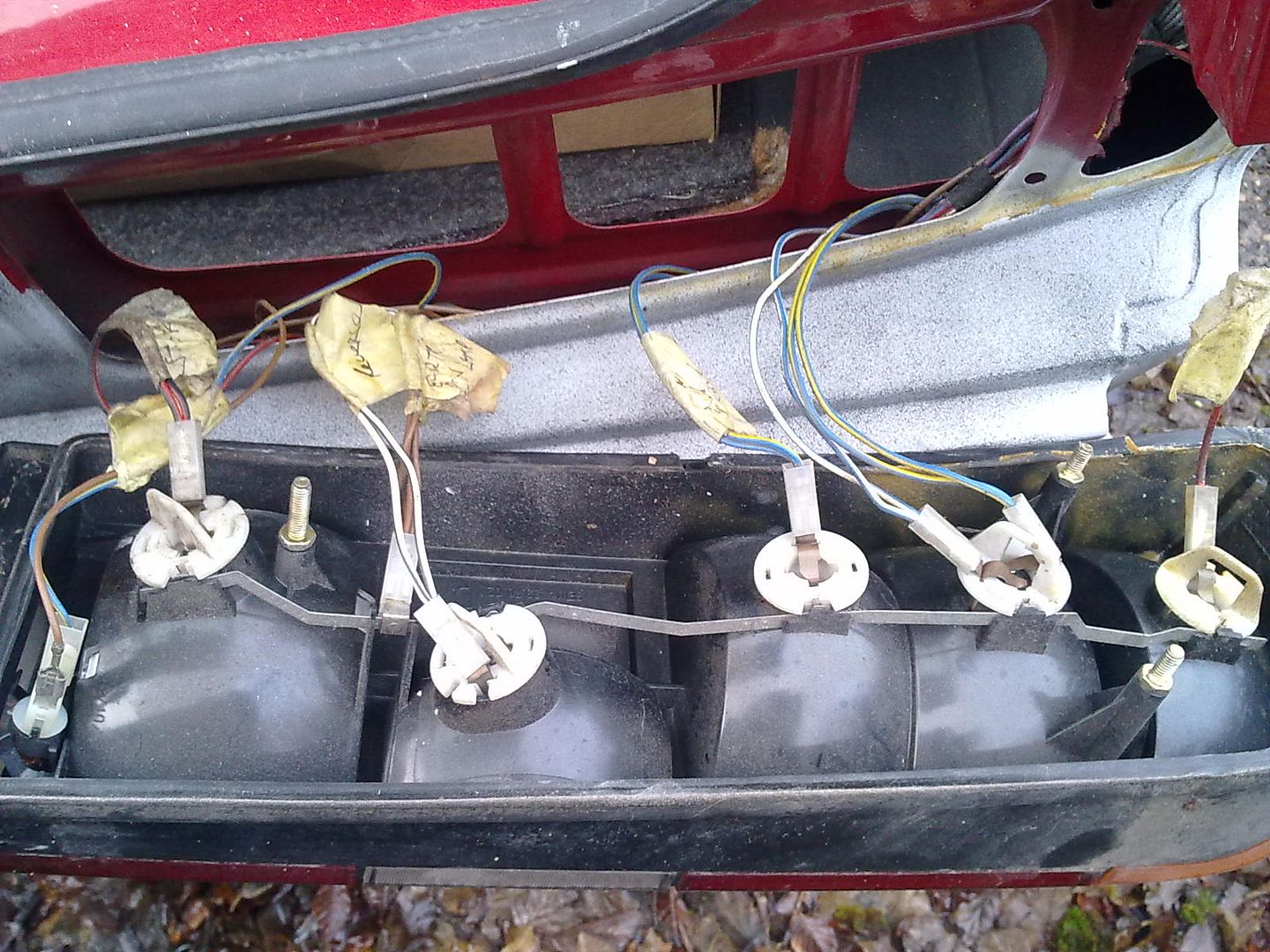 A bit of rubbing-down gets the undercoat reasonably smooth after the application of white spirit to remove the overspray of waxoyl (not a friend of paint).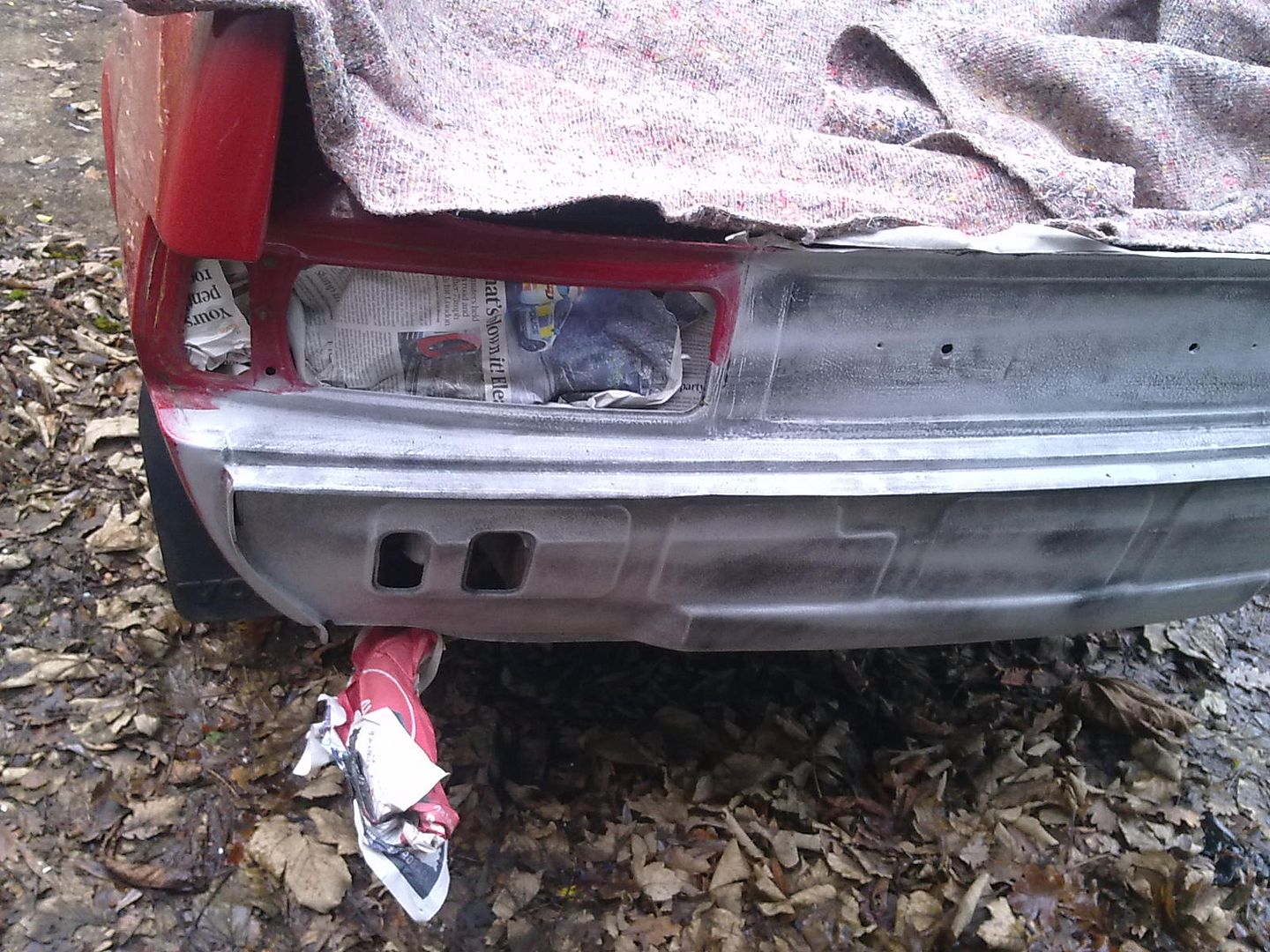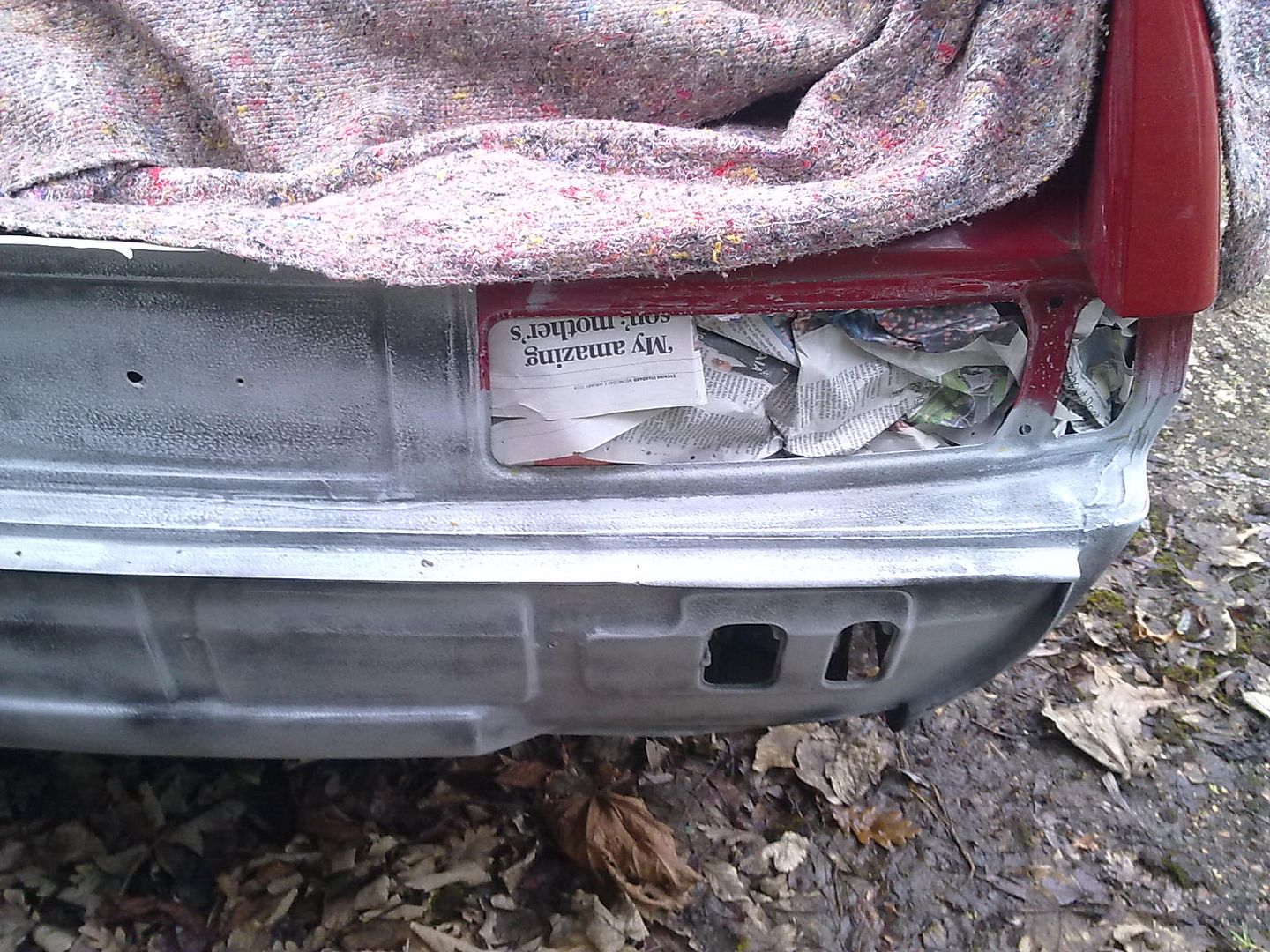 The paint turns out to be very runny, which will not matter too much since most of the runs will be hidden by the bumper. Still, with a couple of very thin coats added to the one shown below, it does not look too bad from a distance ;-0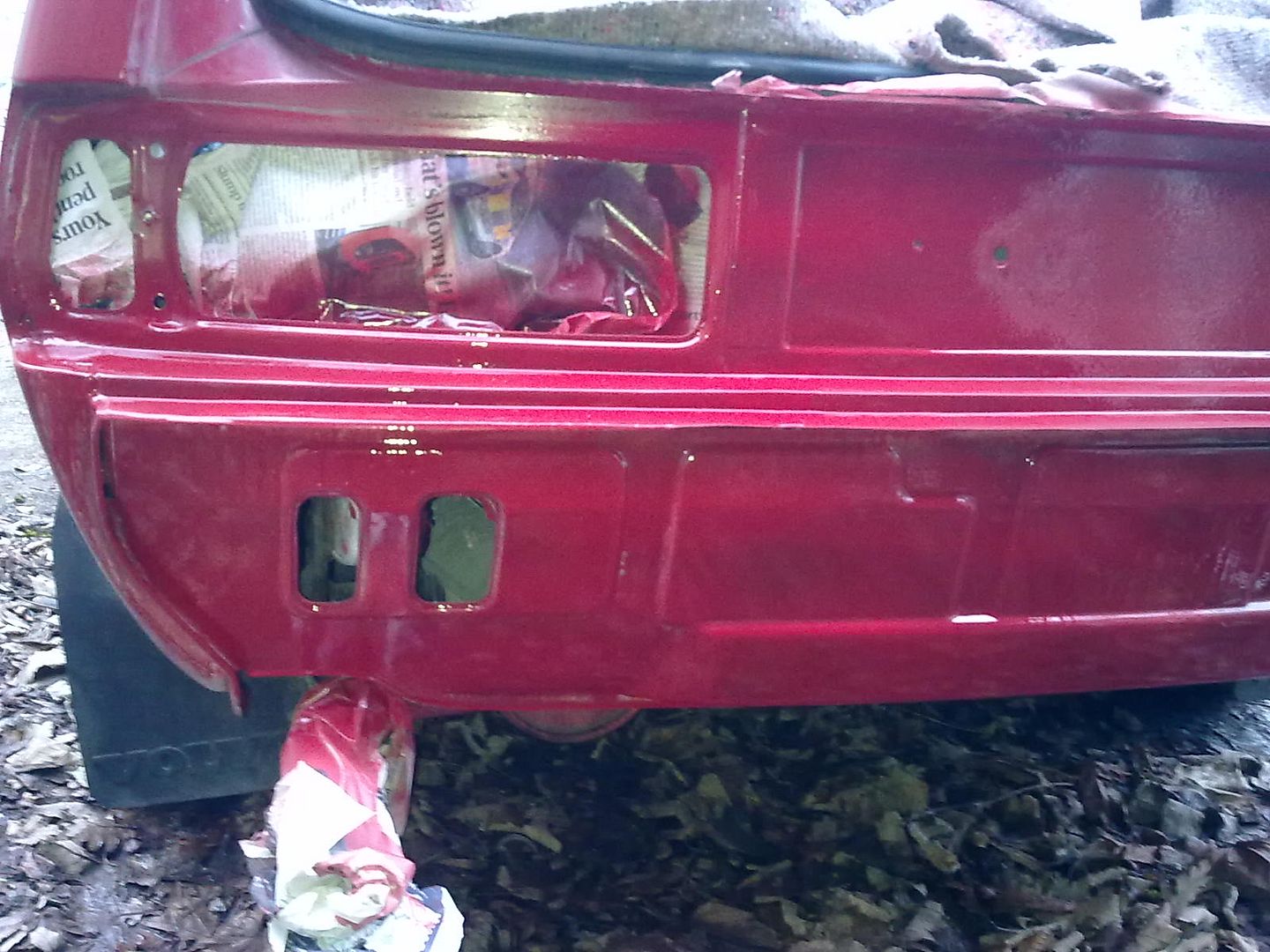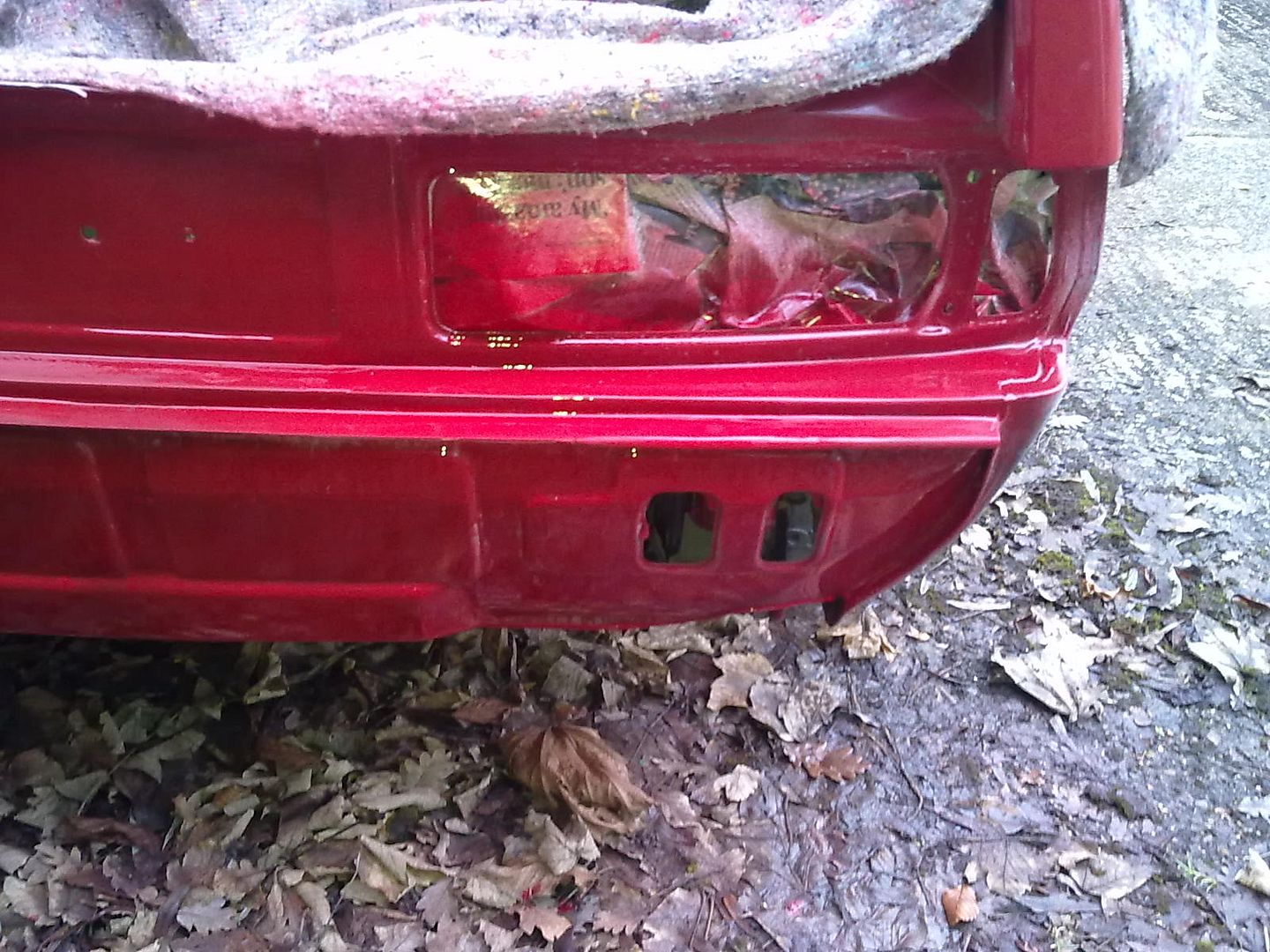 It'll serve as a warning that I need to extra careful spraying the more exposed panels later on.
I forgot to mention that the underside corners of the rear hatch have been sprayed-up, too, where there had to be some welding done to repair rust holes.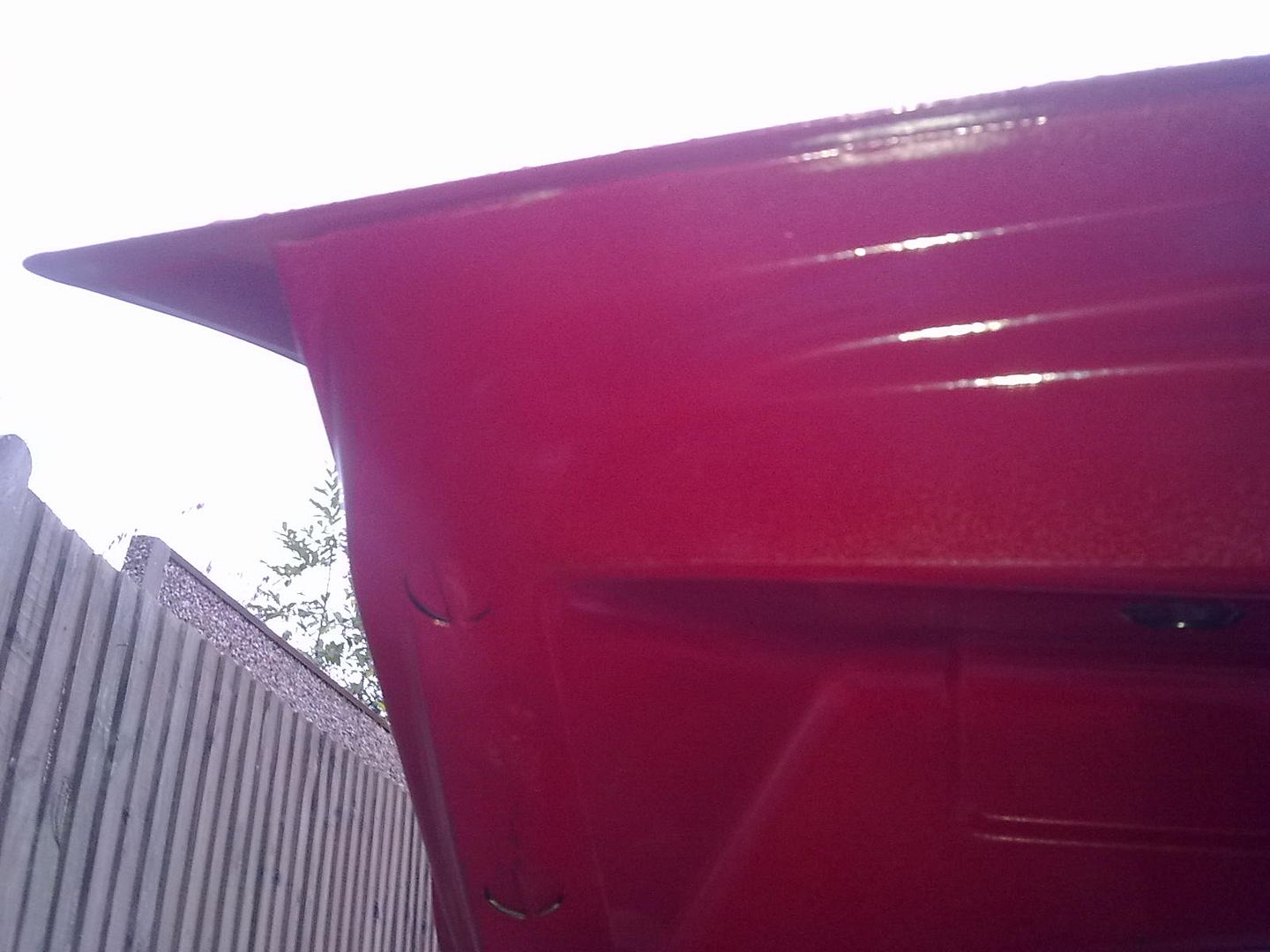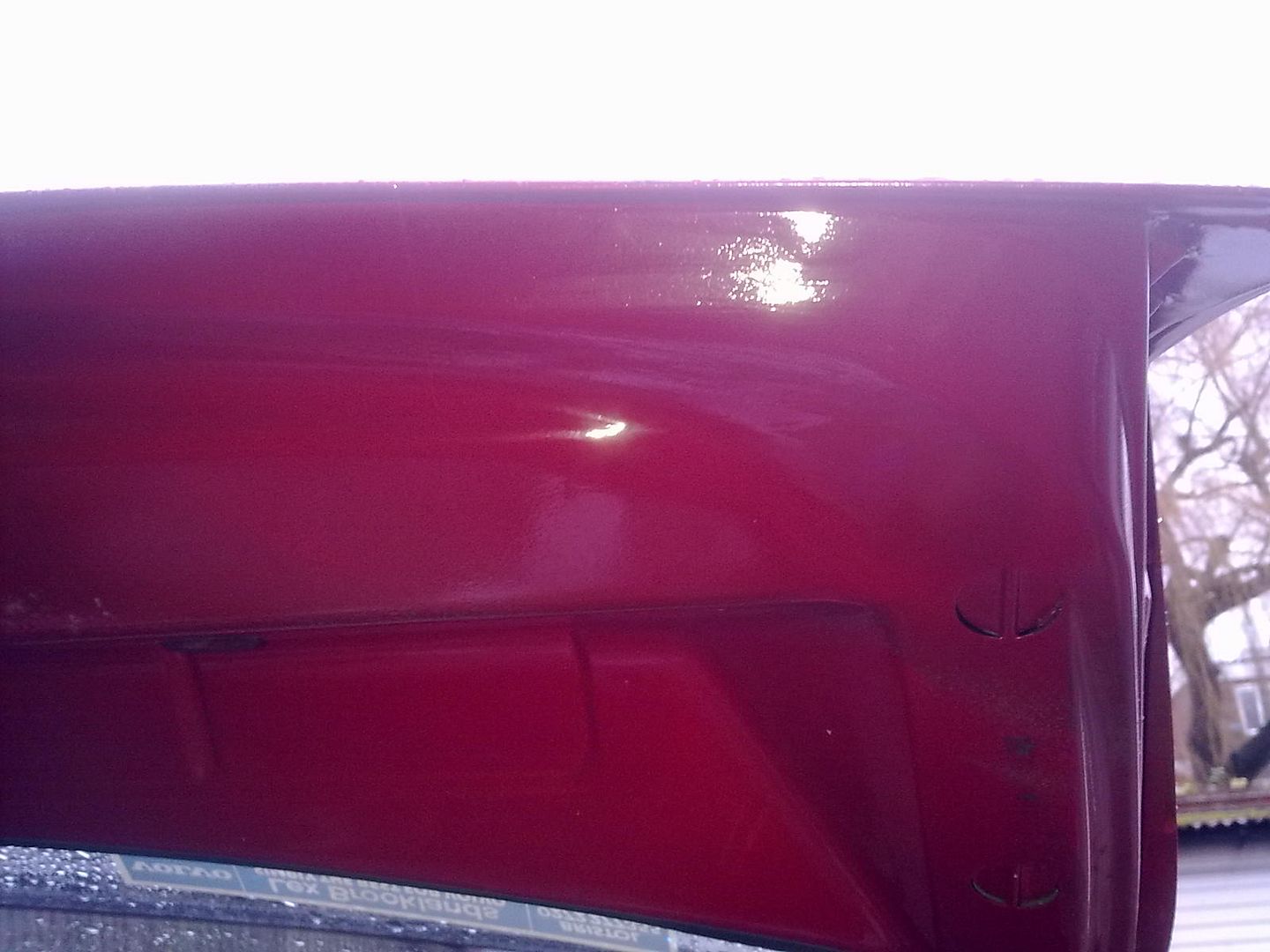 Some effort has been put into rubbing-down the undercoat on the rear wing in readiness for a light undercoat of red.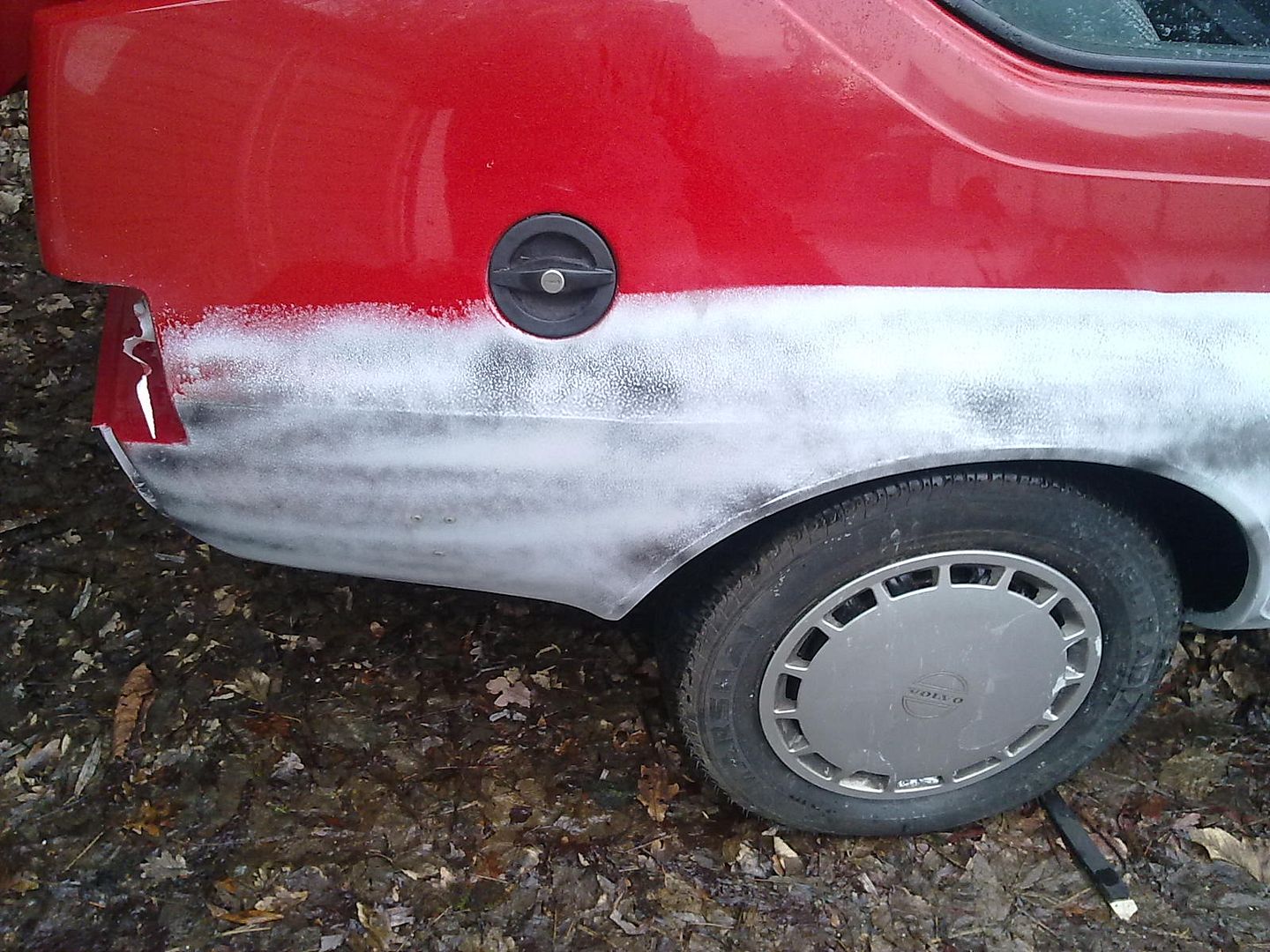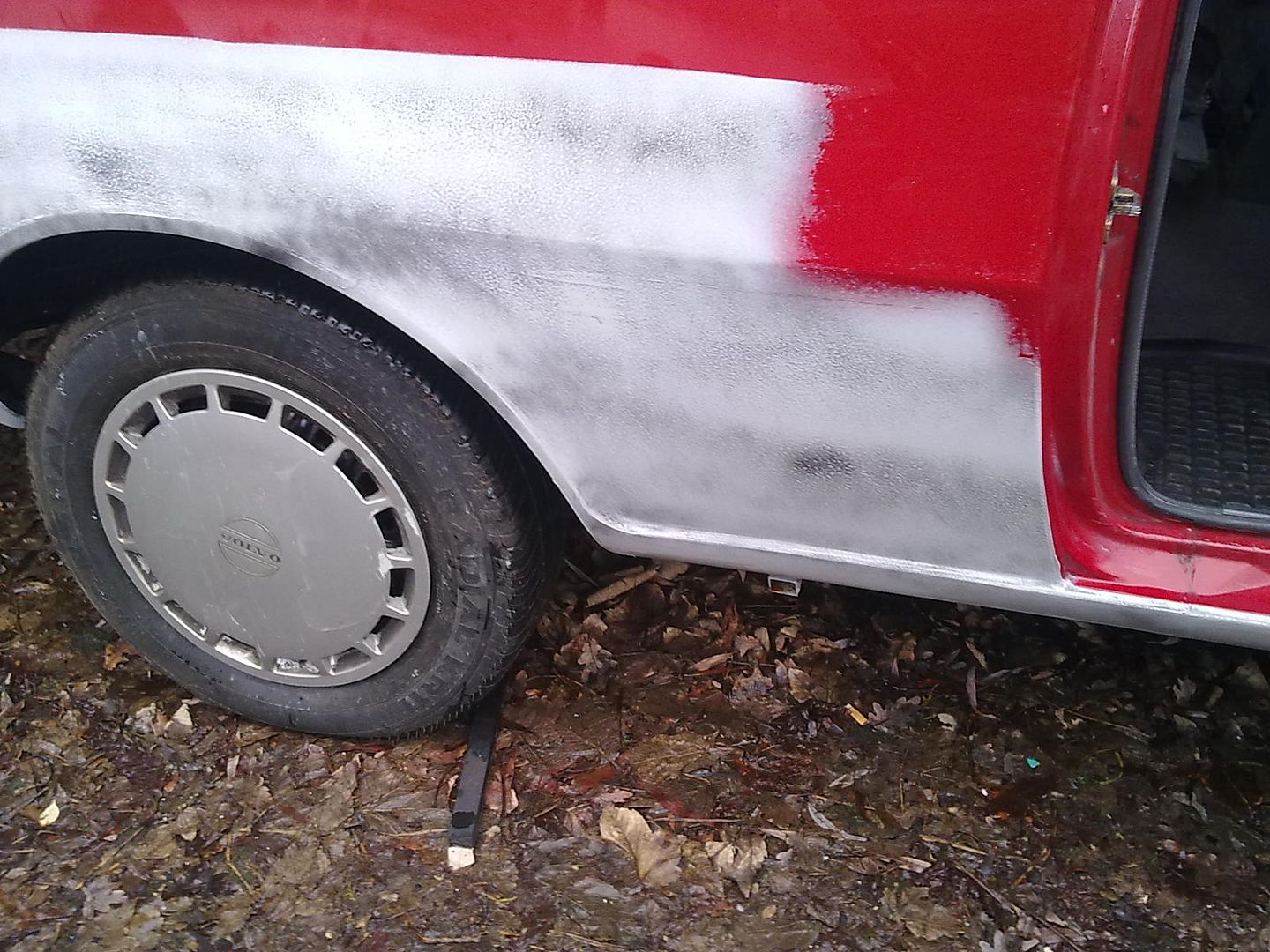 The paint is applied very thinly and seems to go on reasonably well with some holes at the top. I went back to the shop to get some more and explained about the slightly runny state of the things and the man said 'This time we'll use ICI paint'! Hopefully it will be better for the top coats but it would have been better if they had used the real thing in the first place.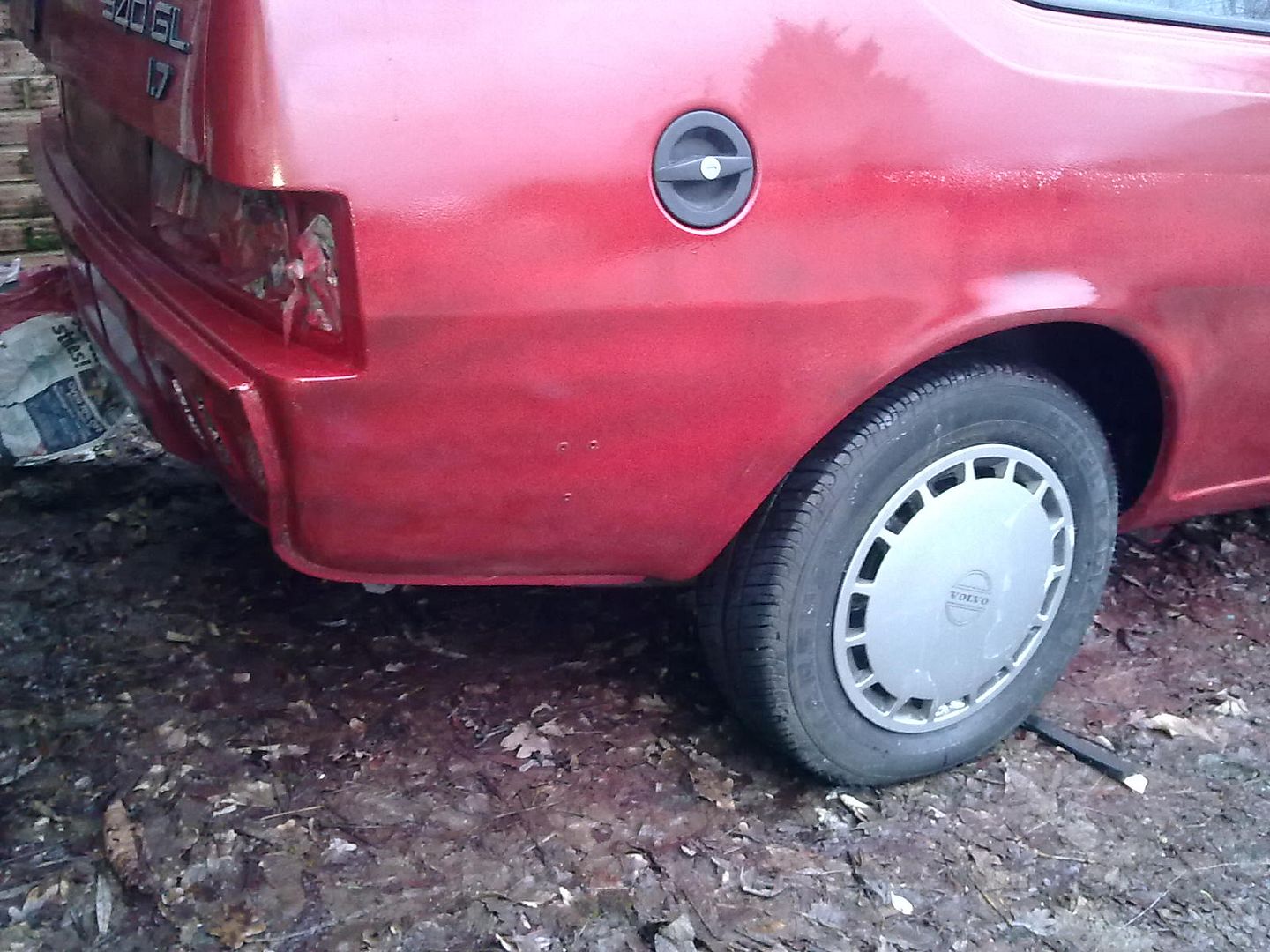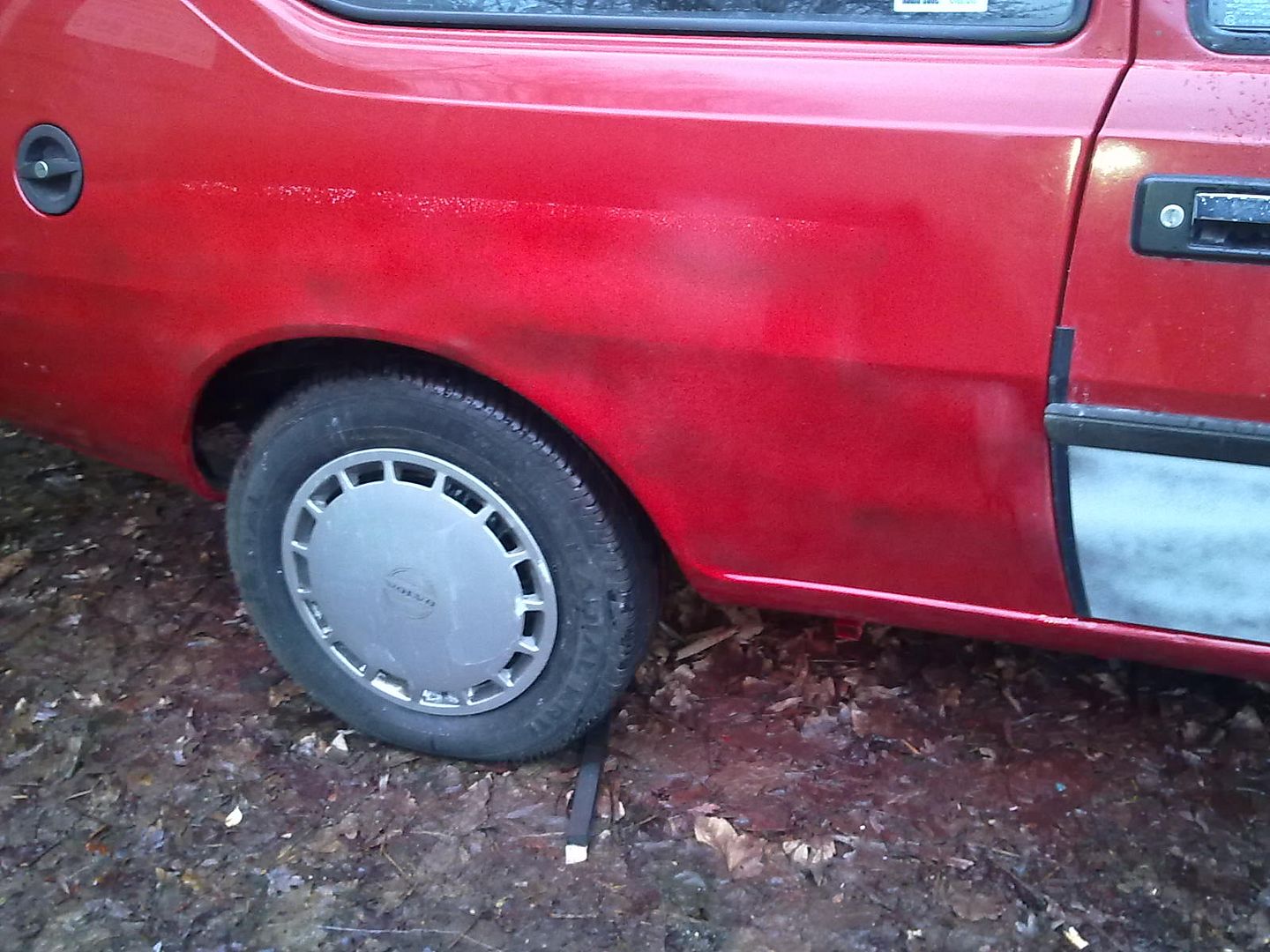 After several layers of paint things are starting to look a bit better at end Jan 2018.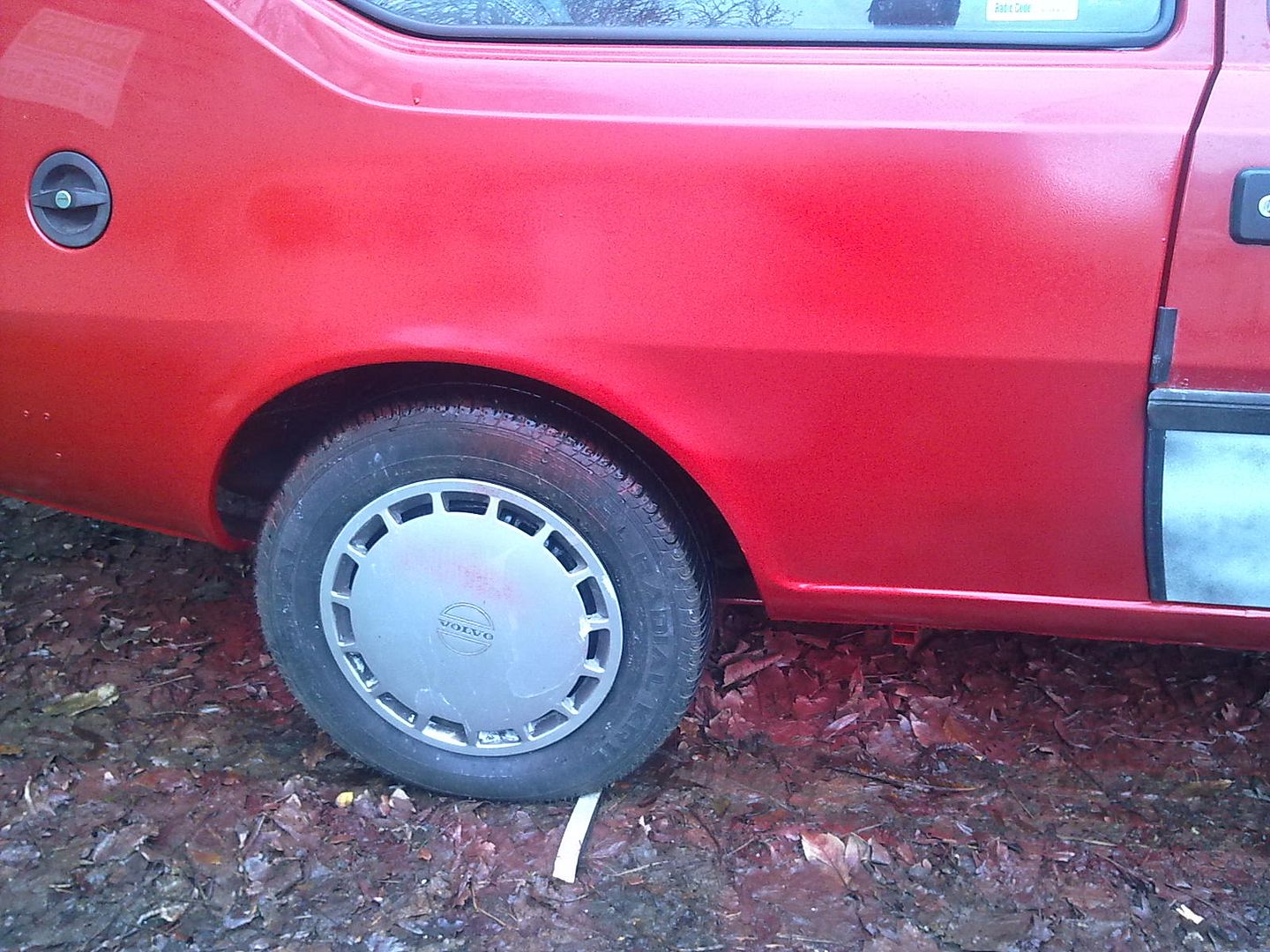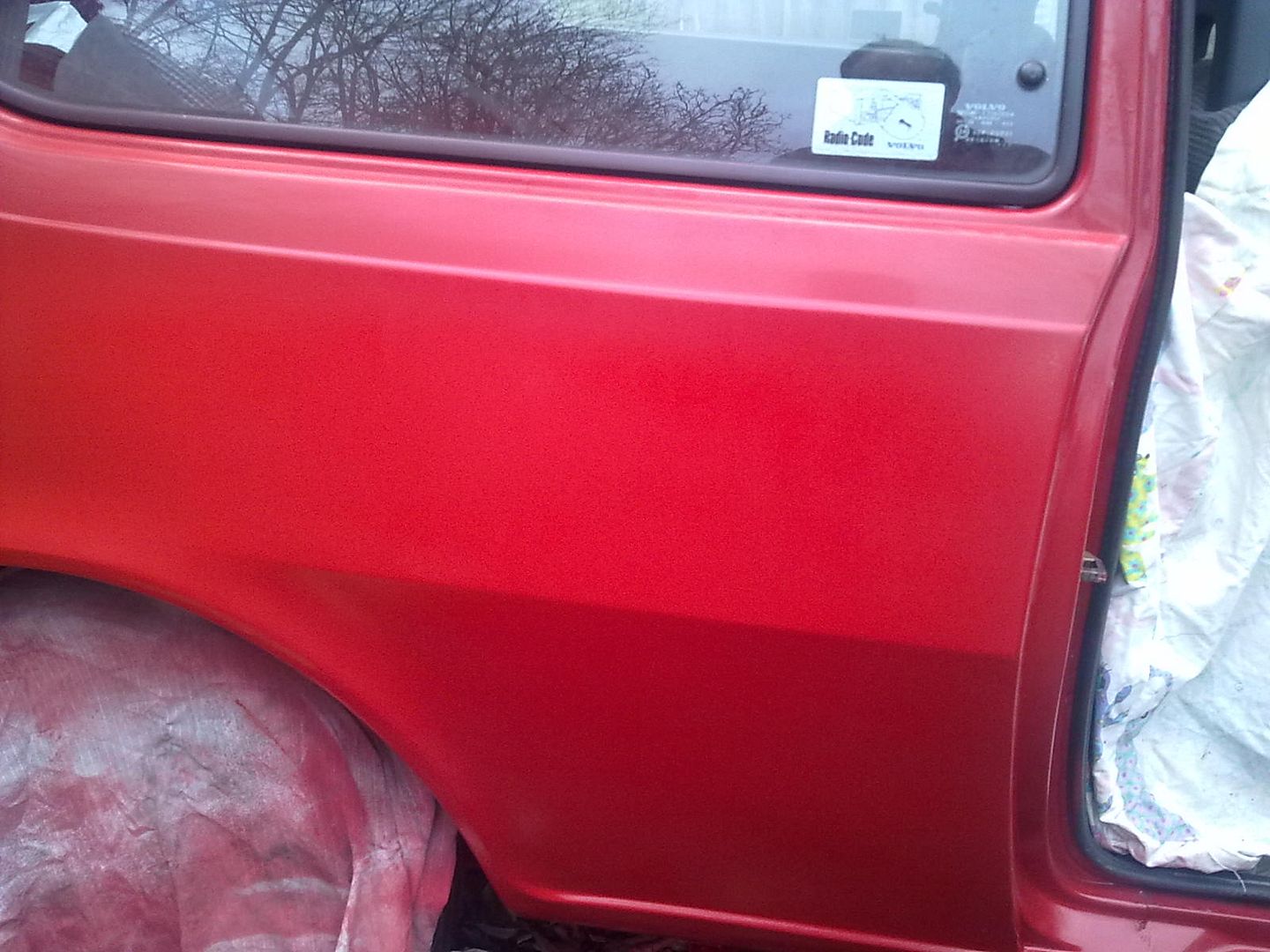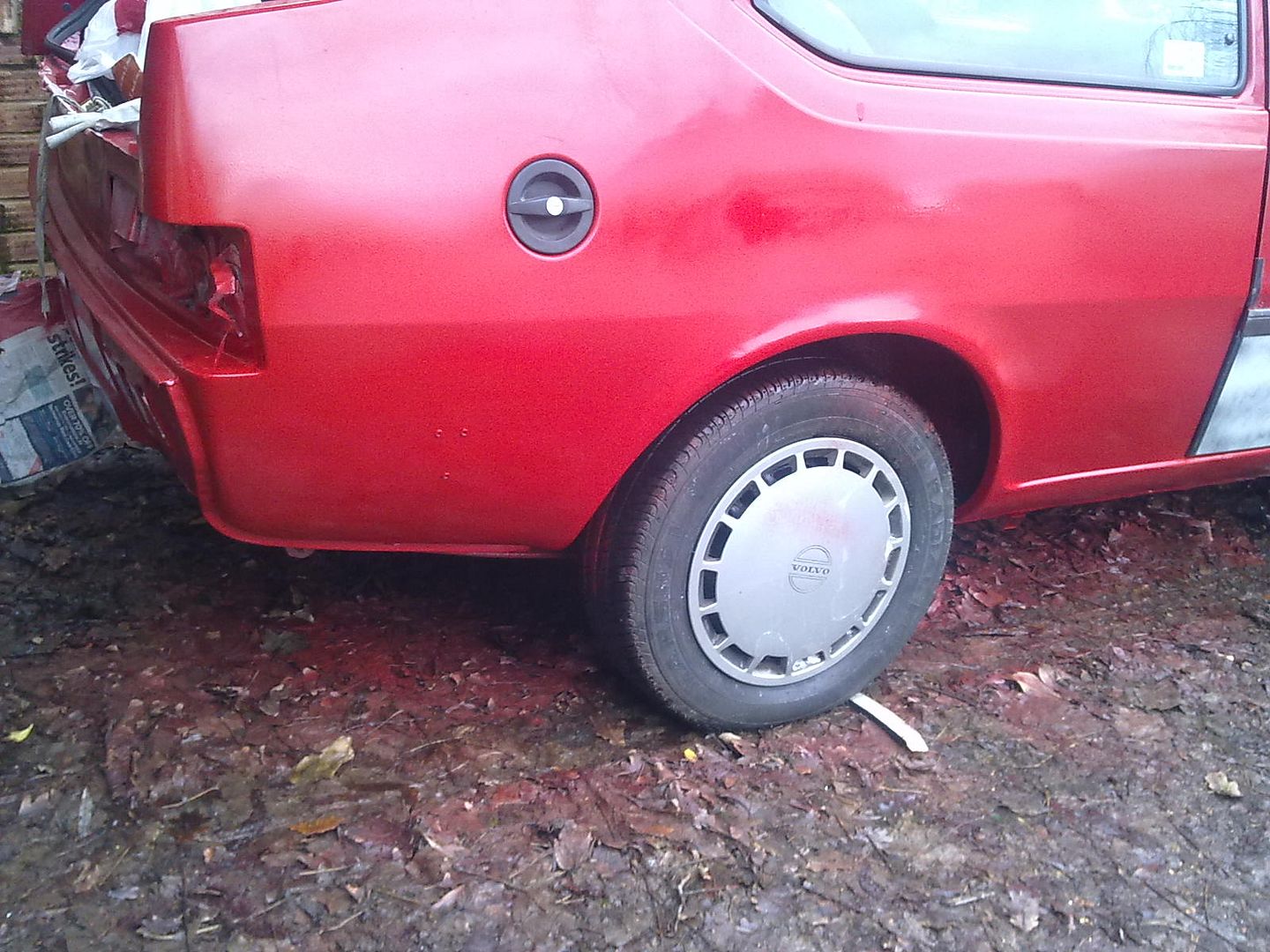 Into Feb 2018 and bits of painting have been done to the doors.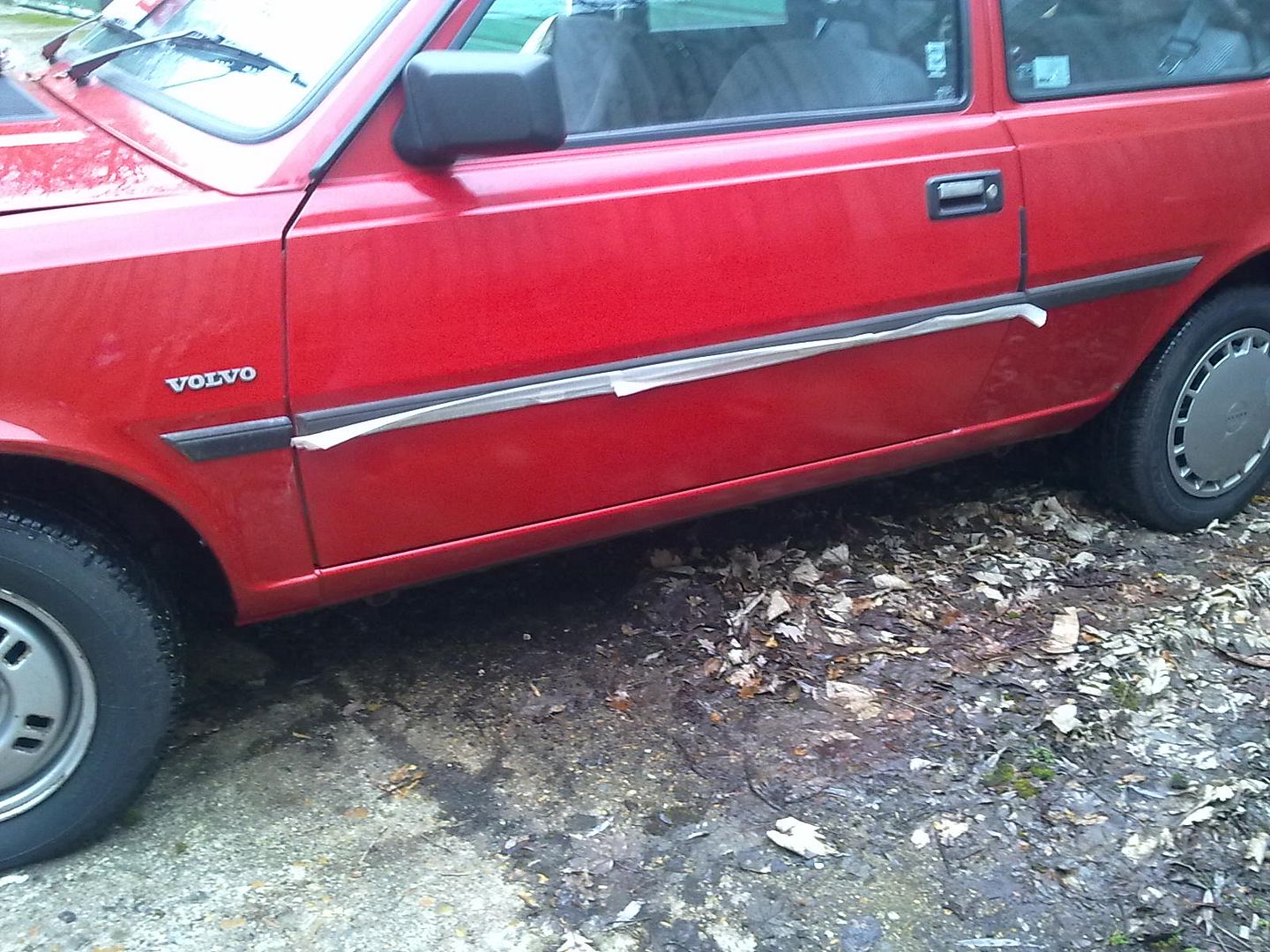 The under-bonnet welding is starting to look a bit better too, around mid-Feb 2018.
Now into mid-March 2018 and the rear sidelights (plus bulbs) and number-plate have been refitted and some fiddling about to replace the most awkward-to-fit front wing bolts has been done, as well as replacing one of the under-bonnet wing bolts which required drilling a new hole into the repaired panel, shown above.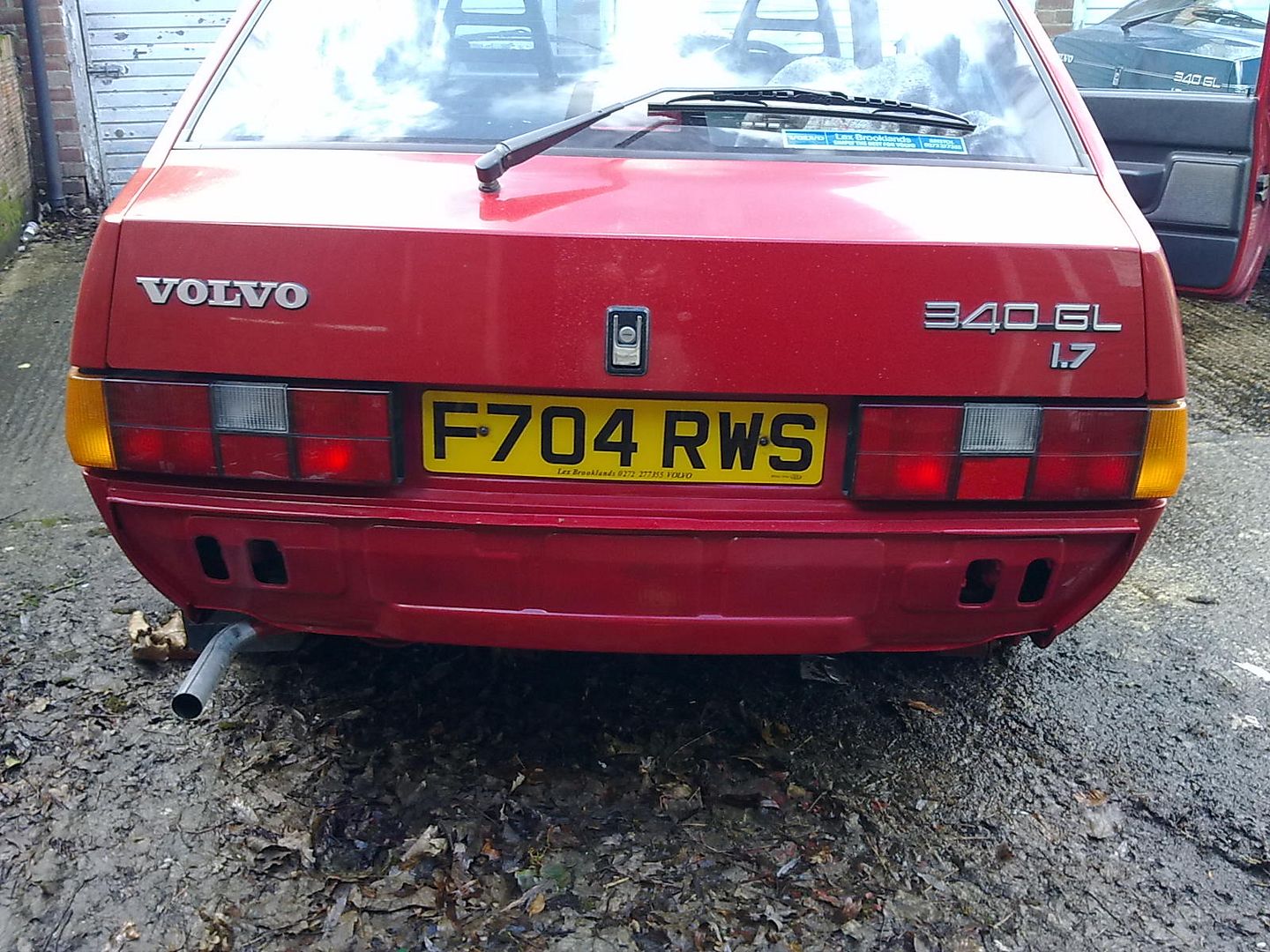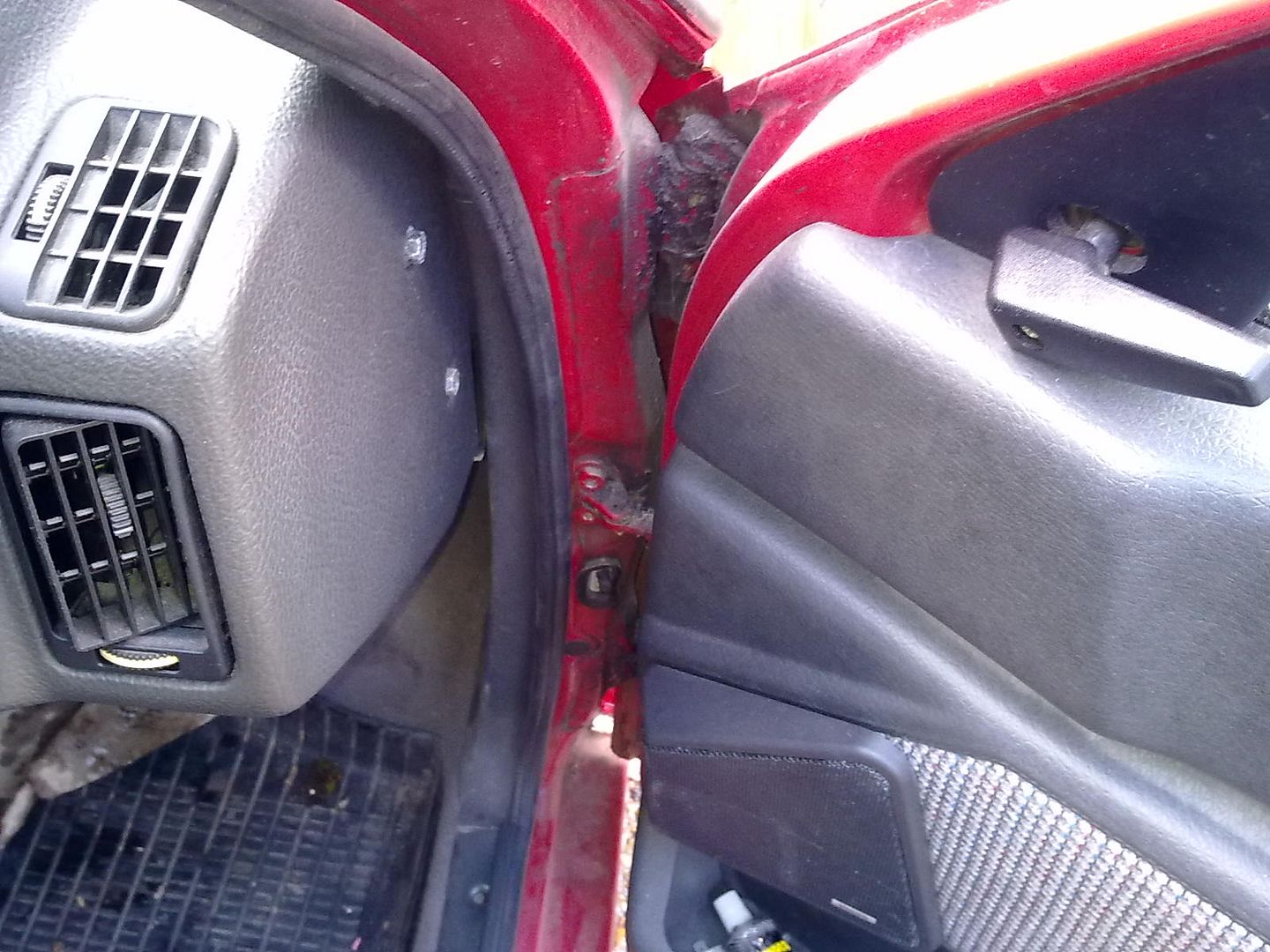 There's been a bit of snow in mid-March 2018 which has coated Deep Blue with a light white covering.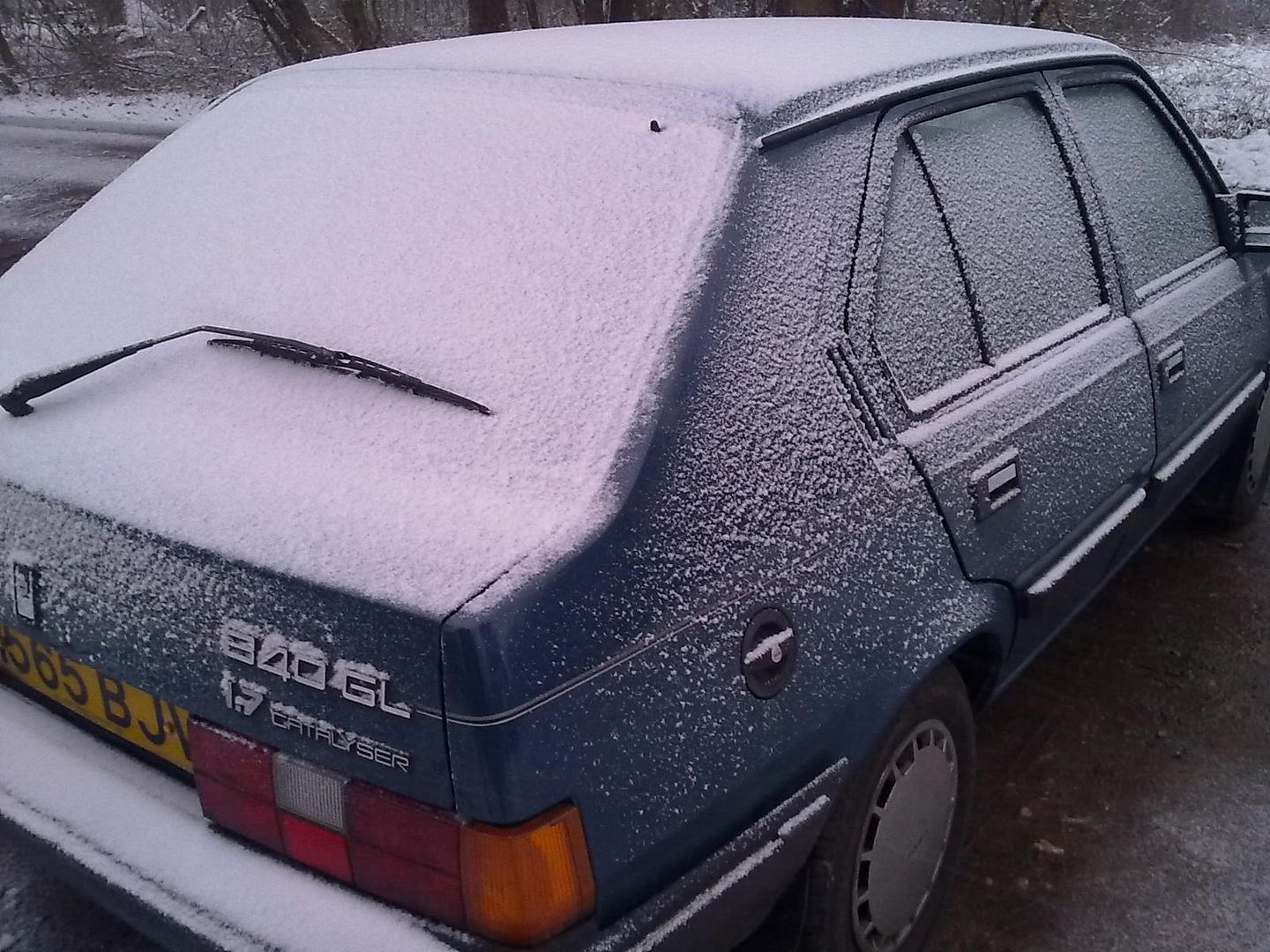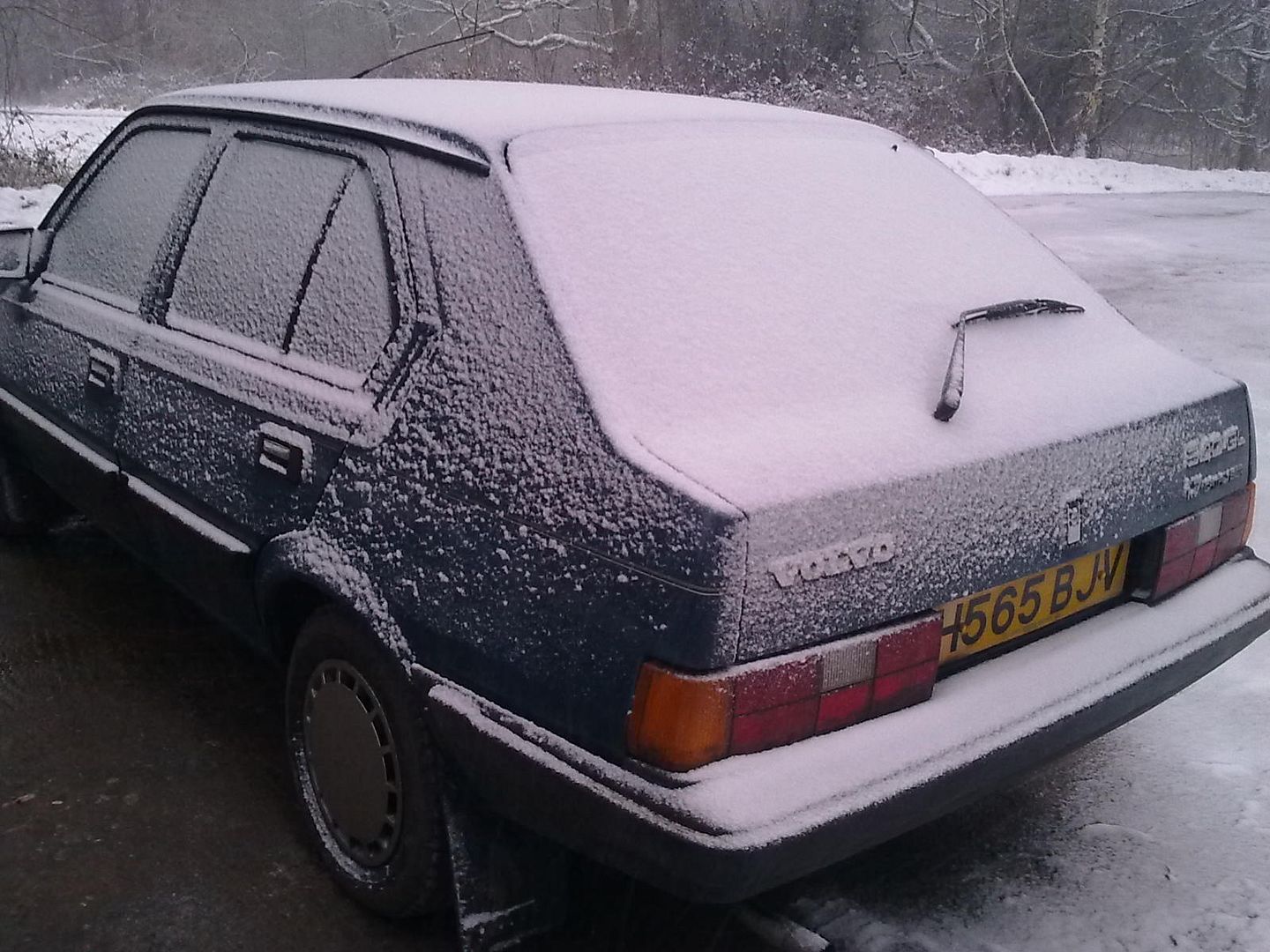 Things are getting a bit further back together with the red 3-door as the photo's hopefully show.